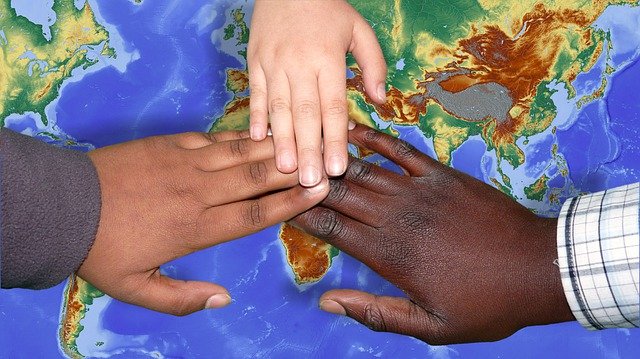 Hello to all! A number of you have been in touch with offers of help and support for Afghan refugees. We are gathering the information about all of the volunteering roles and we will let you know as soon as we have any information. 
The one role we do know about locally in with the British Red Cross. This link to the role description on the Guardian website also gives full details about the role and how to express an interest.  
We know also that drivers will be needed to distribute donations from Little Village. We will let you know as soon as we know more than this. 
There will of course be many roles needed in the near future once the need is fully assessed.  Keep checking back here for regular updates. 
For Organisations
Camden Council is organising an online briefing session Wednesday 8th September 12-2pm – in partnership with Voluntary Action Camden (VAC) – for Voluntary Community Sector organisations to find out more about the situation and Camden Response. This is what VAC has said so far:
Afghan Crisis Response- Information and Update from Camden Council
We know many of our voluntary, faith and community organisations and members of the public want to know what they can do to support refugees from Afghanistan arriving in London. At the moment most newly arrived Afghan Nationals are in hotels managed by central Government – either in quarantine or in hotels where their housing and wider support needs are being assessed. We are working with partners to provide donations and thanks to the generosity of community members, faith and voluntary sector organisations, we have been able to provide deliveries of clothes, toys and nappies, as well as other essentials including religious donations.
Whilst immediate needs are being met, this is an evolving situation and there will almost certainly be a need for further support in the future. It is likely that there will be an increased demand for local services and community support, such as food banks and Advice services as well as support with orientation.


Briefing session 8th September 12-1pm
We are organising a briefing session- in partnership with Voluntary Action Camden- for VCS organisations to find out more about the situation and Camden Response. This will be held on Wednesday 8th September 12-1pm. Please sign-up here Joining details and agenda will be circulated next week.We want to ensure that scarce VCS resources are used effectively and therefore until a clearer picture has emerged, we are asking organisations to wait to be contacted directly. This will enable us to work with hotel liaison officers and Afghan nationals to have a fuller understanding of ongoing needs and can develop an appropriate programme of support in response.If there is a specific area of specialist support that your organisation might be able to provide, for example interpreters, please send us the details of your organisation, named contact and contact details, as well as details of the support to vcs@camden.gov.uk


National campaigns and donations
We are also working in partnership with Care 4 Calais and the British Red Cross who are running national campaigns which people can donate/ contribute to:
Care 4 Calais drop off map (closest donation points are East London Mosque and Southwark)
British Red Cross – Afghanistan Crisis Appeal
We thank you for your ongoing generosity and support and look forward to working with you to welcome Afghan nationals to our Camden Community.

To Book your Place
https://vac.org.uk/event/afghanistan-crisis-response-briefing-session/ or direct via Eventbrite: https://www.eventbrite.co.uk/e/afghanistan-crisis-response-briefing-session-tickets-169491502647

For more info contact rsingh@vac.org.uk