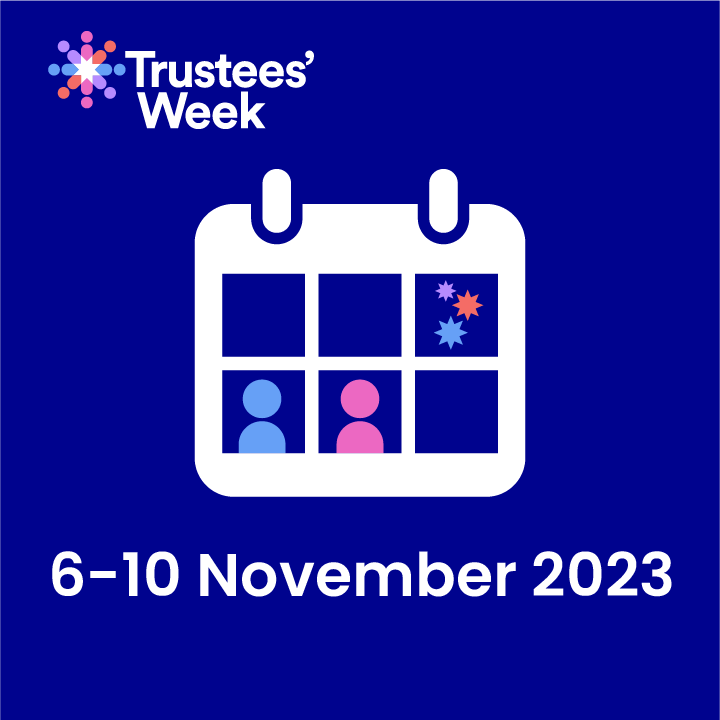 Join us in celebrating trustees across Camden for Trustees' Week 2023
Trustees' Week is a time for us to come together to celebrate the achievements of nearly one million trustees across the UK. Thank you for the time, commitment and effort you bring to your charities to help them thrive.
Places are still available for our Trustee Recruitment Workshop, Tuesday 7th November, 6pm online. Book your place here on Eventbrite. We encourage participants to ask any and all of the trustee recruitment questions that you have. 
Want to find out about trustee roles that are available in Camden and Islington? Join us at our Trustee Recruitment Fair, Wednesday 22nd November online. For more info and to book your place is here Eventbrite. 
#TrusteesWeek 2023… Day 2: Have you checked out all of the free events on the Trustees' Week website? They have helpfully gathered together a number of events which may be of interest: https://trusteesweek.org/events/
#TrusteesWeek 2023… Day 3: Refresh your knowledge! Check out the Charity Commission's 5-minute guides for trustees … a handy way to help you be sure of your responsibilities and confident you're doing the right thing for your charity https://trusteesweek.org/5-minute-guides-for-charity-trustees/