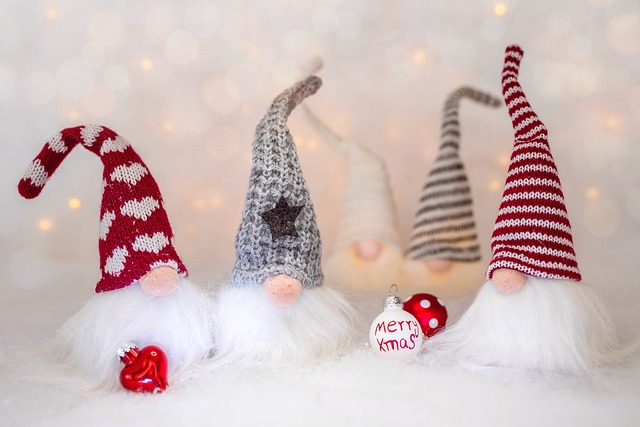 There are a number of volunteering roles for you to get involved in this holiday season. 
You can start by checking out The Londonist's excellent round up of volunteering across London on the Londonist website here.
And a few more … 
Jacksons Lane
Jacksons Lane has been a creative and cultural hub for North London for 40 years and is officially the UK's leading supporter of contemporary circus.
For over 45 years, older adults who would otherwise be alone on Christmas Day have gathered at Jacksons Lane for a day of festival food, entertainment and community spirit.
The very heart of this festive event is a volunteering spirit. They need an army of volunteers to cook the meals, drive around guests, wrap gifts and spread joy on the day. It's a fun and fulfilling time for all. Find out more and express your interest in the volunteering on the JL website or phone 020 8340 5226.
Get 'elfing' at a British Heart Foundation shop
The British Heart Foundation (BHF) is calling for the public to try out 'elfing' and lend a hand in their local charity shop.
At one of their busiest periods, they're looking for elfs to help with everything from creating window displays, working in the warehouse, steaming clothes or helping out on the shop floor.
To find out more, give your local BHF shop a call, pop in for a chat, or visit the BHF website. Good to know: The Camden BHF shop (65 High Street Camden, NW1 7JL) is open seven days a week and is located between Mornington Crescent and Camden Town tube stations. 
The Food Chain: Christmas Day Drivers
The Food Chain provides nutrition services including essential groceries, communal eating sessions, cookery classes and nutrition advice to people living with HIV. They aim to ensure that no one living with the virus has their ability to get well and stay well adversely affected by lack of access to appropriate food. All of their services are provided with the help and support of around 150 volunteers.
This is what they say about their volunteering: 
The Food Chain was formed on Christmas Day in 1988, and ever since then holding a Christmas Day lunch has been a big priority for us. Christmas Day is a wonderful opportunity to celebrate a community that The Food Chain is so proud to be a part of. On December 25th every year, we open our doors to up to 60 Service Users who have been with us through the year and who we know would otherwise be spending Christmas Day alone. Christmas can be a difficult and isolating time for many people but we hope that by providing a friendly, relaxed and nurturing environment we are able to ensure that Christmas at The Food Chain can be a joyful experience.

What does the role involve? As there is no public transport on Christmas Day, we rely on the generosity of volunteer drivers to pick up our Service Users from their homes on Christmas morning. You will be provided with a pickup plan in advance with full postcodes, names and approximate pickup times so you know who you're picking up, when and from where.

You'll set out on Christmas morning to pick up our guests. The number of people you collect will depend on the capacity of your car, and the area of London you live in. You'll drive them to our base in Stepney Green and drop them off at the door. Then you'll park up and come in to join us.
Before lunch is served we have plenty going on to keep everyone entertained. We have Christmas movies, games and quizzes, and you'll be very welcome to join in the festivities! At 2pm we all sit down to lunch – of course yours will be provided too – before setting off for the homeward journey at around 3/3.30pm. You'll take the same people home with you as you brought in.

While we do our best to match all volunteers with a Service User to bring, we cannot guarantee this, as it will depend on the compatibility of locations. We will update you when we have a full list of service users attending.
Interested? Visit our website or Email volunteering@foodchain.org.uk
Inspired Music and Arts: Music Concert Event Volunteer for 10th December 2023 at KOKO 
This is what they say about the event: On 10 Dec. 2023, IMA present our Christmas Soul Night charity concert in aid of Macmillan and Teenage Cancer Trust. 
A fantastic night of soul music featuring 80's NYC disco legends Odyssey with Tony Momrelle, Imaani, Louise Marshall and London Soul Choir.
​We are grateful that event costs have been covered by our amazing sponsors, Borough Engineering Services so that all ticket sales and money raised on the night will go to the charities.
Interested? Find out more and apply here.