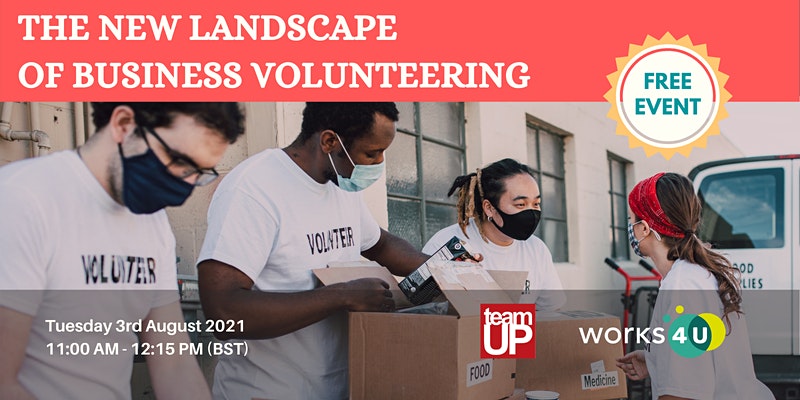 Online Seminar with Q&A for businesses on Corporate Volunteering post pandemic.
About this event
We invite you to an informative online session where you can discover new Business Volunteering opportunities in London.
Learn about the impact of the pandemic on the charity sector and how your business can engage with the community in the new normal.
Get insight from Corporate Volunteering experts that can improve the Social Responsibility Strategy of your business.
Hosted by the not-for-profit organisations Team UP (based at Volunteer Centre Camden) and social enterprise Works4U.
Speakers:
Martyna Bielecka – Corporate Engagement Manager at Works4U
Raquel Cipriano – Corporate Engagement Manager at Team Up
Shafia Begum – Best Practice Manager at Volunteer Centre Camden
Please note: This event is for business representatives only. However if you would like to talk to us about volunteering opportunities for business volunteers, then get in touch with Raquel by email.