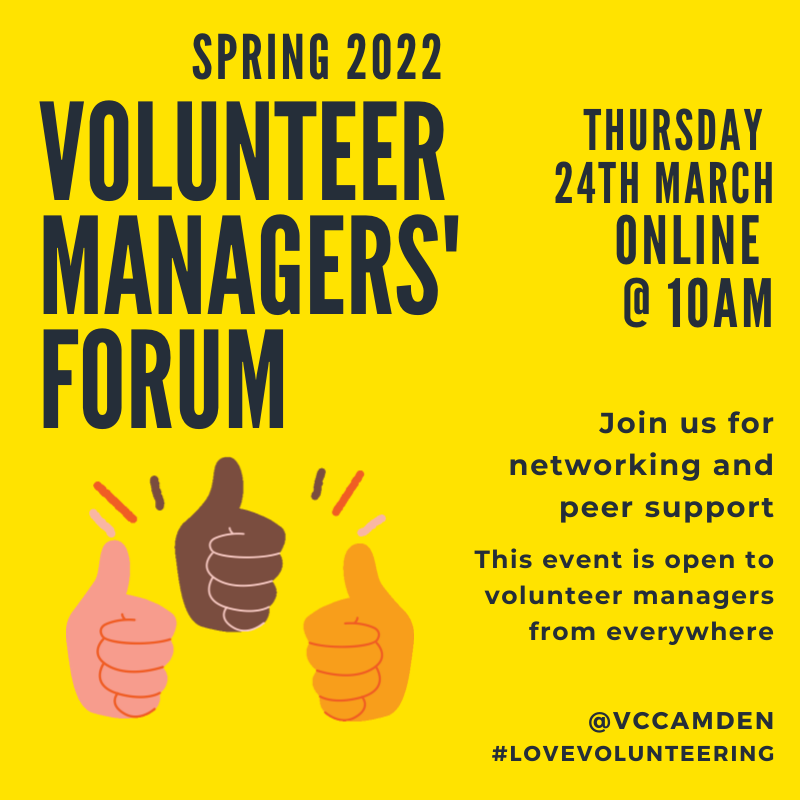 Join us at our volunteer managers' forum where we will discuss all things volunteer management. The topics will be varied, and can be anything related to managing volunteers – and will be decided by you on the day. And this event is open to volunteer managers everywhere.
Our forums are peer-to-peer learning, in other words the group on the day will work through solutions together.
For this forum, we will:
Ask you to think about some real life examples in your organisation and bring them with you so we can help you identify what to do next
Look at some of the underlying causes of difficulties, and consider strategies to prevent them
You will also meet (and network with) other volunteer managers in the break out rooms.
Timetable: 
10am Welcome / intros / 'post-it' topics
10.10-11am Break out rooms with group feedback
11-11.20am General volunteer management Q & A
11.20-11.30am VCC update
11.30am-12pm Stick around for networking or to chat to us
The timetable is dependent on the number of attendees and is a rough guide of what is happening, and when.
Book your free ticket on Eventbrite now.
If you have any questions about this event or if you would like to let us know any special requirements, please contact Shafia by email.
We look forward to seeing you on the day! 🙂