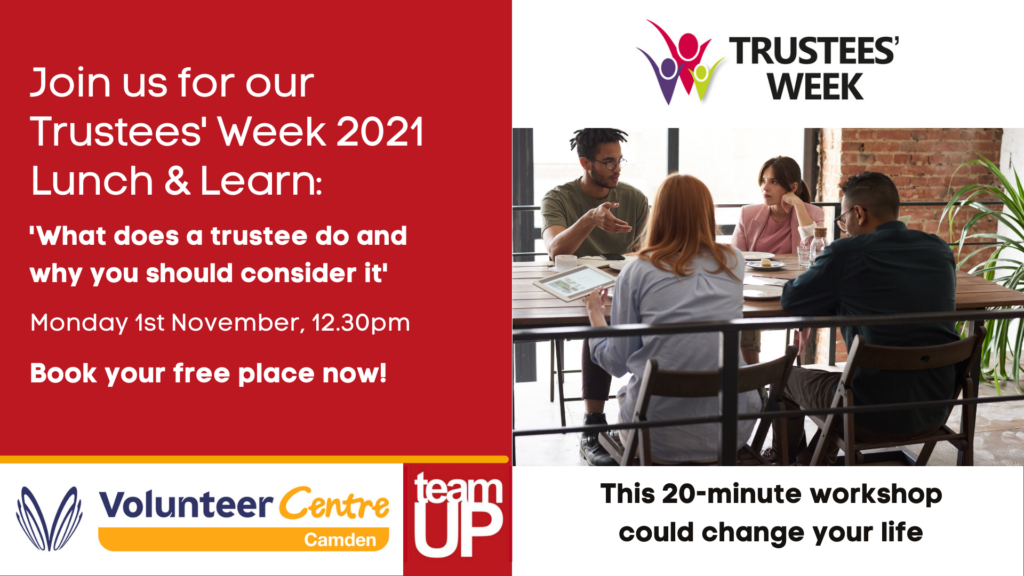 Join us ONLINE to kick off Trustees' Week 21 with a 20-minute lunchtime workshop to find out all about being a trustee…
About this event
Curious about becoming a Trustee? Join us online for a 20-minute session to find out what, why and how.
This highly focused 20-minute session followed by Q&A will give you everything you need to know about what is a trustee, why you should consider being one and how to go about it.
You will discover why a Trustee is one of the most important and rewarding volunteering roles that helps you utilise your skills and knowledge in new contexts as well as helping to develop new ones.
Join us to:
Learn what exactly is a Trustee and what they do
Find out why having a good board of Trustees is so important to a charity
Learn how much time and work is expected of a Trustee
Hear real experiences of being a Trustee
Find out how to become a Trustee
Discover what Trustee Training is available
Book your free place on Eventbrite. Bookings are needed to receive the Zoom link! Questions? Get in touch with Shafia: shafia@volunteercentrecamden.org.uk