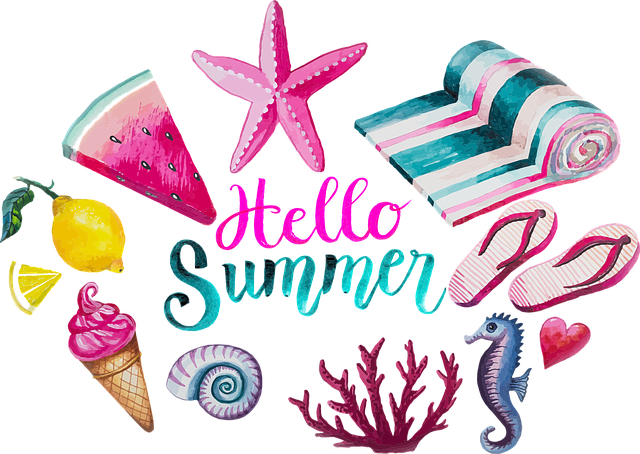 Well, hello there! We have rounded up a number of Summer 2022 volunteering roles.
These are roles that you can take part in over the summer (and some will continue into the Autumn and beyond). They are a mixture of events and everything else that's quick and easy to get started with. Check back for regular updates…
One-Off Events
Camden Mela: Sunday 17th July
The Camden Mela is a family-friendly festival celebrating Bangladeshi culture is taking place in Coram Fields 17th July 2022, the theme this year centres around cohesion, and diversity of Camden's communities.
The festival organisers are looking for volunteers to assist in the parade, help with stall holders and clearing.
They're also looking for large posters, signage, banners for individuals and groups of 3-4 people
Even having wording like "Camden Mela" "My Camden". And flags, drawings and wordings to represent the country/ countries that they are from.
Colours for materials including paint and paper, red, green, orange, black, gold, tigers also welcome, whether its people dressed up as tigers, large tiger heads, inflatable tiger costumes, the bigger the better!
Any kind of fabric that can be waved and anything that can be shaken!
All drop offs can be made at Old Diorama Arts Centre, 201 Drummond Street, Regent's Place, London, NW1 3FE.
For further information please contact Mariam Hassan, at mariam@olddiorama.com
London Triathalon: Sunday 6th August and London Durathlon: Sunday 4th September
Encourage and support participants at the London Triathlon at the Excel Centre on Sunday 6th August and/or at the London Durathlon in Richmond Park on Sunday 4th September by joining the #LimeLightSportsClubVolunteer team. There's lots of different volunteer opportunities from welcoming and registering participants, supporting through the different elements of the event, through to handing out rewards and congratulations at the finish line.
You'll be provided with food and refreshments, will get a unique LimeLight Sports Club cap, can claim reasonable travel expenses and to say thank you there is the offer of free or discounted places for 2023
Head to https://limelightsports.rosterfy.eu/login register and join the team!'             
Recurring Events
Holly Lodge Community Centre: Monday Lunch Club (from 15th August onwards)
Holly Lodge Community Centre is looking for a volunteer or volunteers to help with our Monday Lunch Club – setting up tables, waiting at tables, clearing up, maybe some washing up if so inclined. 
We need someone from 15th August.  The times are 11am to 2pm.  We pay expenses and lunch is free for volunteers.  We usually have 25-30 guests and the atmosphere is cheerful and relaxed.  Every other week we show a film afterwards – all welcome.
Everything Else
British Heart Foundation: Kentish Town Shop Volunteers
I am shop manager in Kentish Town Shop. We are always looking for volunteers. To join our team you can visit 
bhf.org.uk/volunteer
or you can pop in the store (233 Kentish Town Road, NW5 2NB) and scan the code that will guide you how to apply. Thank you!
Community Gardening (on Wednesdays)
Do you love green spaces and are interested in learning more about gardening?
Help us maintain Castlehaven's Community Park and develop your gardening skills every Wednesday from 10:30am – 1:30pm.
From planting to digging, weeding to harvesting, these active sessions will allow you to connect with nature whilst improving your knowledge and general well-being. These sessions will be led by our qualified Environmental Project Manager, Catherine will be on hand to answer any questions and to provide all the training, tools and equipment you'll need.
To get involved, please email catherine@castlehaven.org.uk
Food Bank Volunteers 
The Castlehvaven Food Bank operates every Thursday and is a lifeline for local people who need an emergency food parcel. We are always looking for volunteers to pack food parcels, help with admin or deliver food parcels on Wednesdays and Thursdays. Your support can make a real difference!
Please email info@castlehaven.org.uk to enquire about volunteering.
Younger Neighbours (aged under 50) for Intergenerational Social Clubs
North London Cares is a community network of older and younger people sharing time, stories and new experiences across Camden and Islington, to tackle loneliness, and bridge social and generational divides.
We are looking for new volunteers to join our summer programme of free intergenerational activities. This August & September we're hosting a birthday party, creative writing sessions, trips to art museums, flamenco classes and so much more. Your volunteer role is simple – to come along, get stuck in to the activity and meet new older and younger locals. 
Camden Green Gym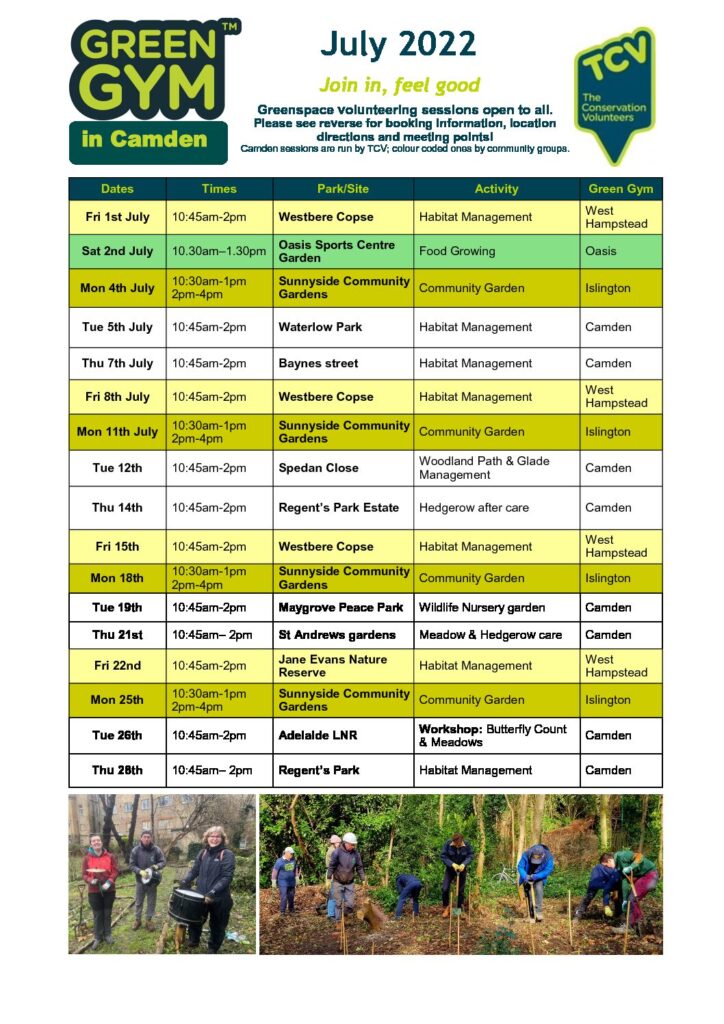 Do you have a volunteering role that you would like to advertise? Let us know by sending an email to Sheila. Thanks