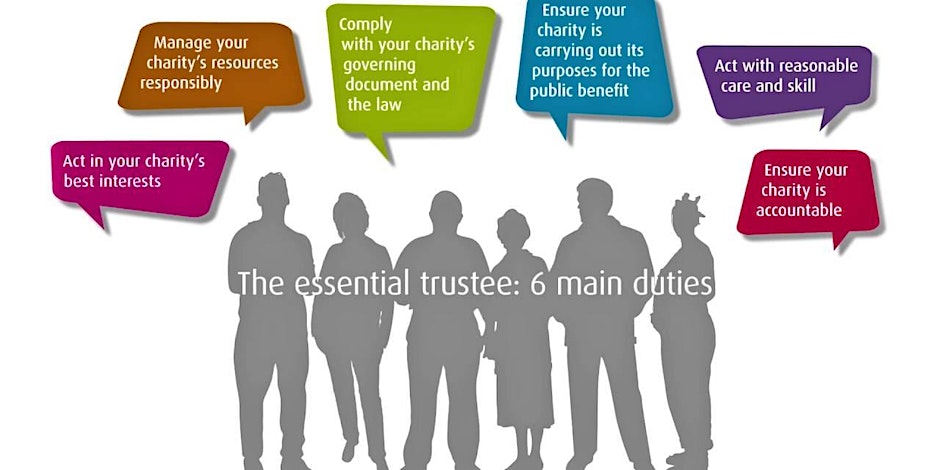 Voluntary Action Camden and Volunteer Centre Camden are delighted to kick off the launch of the Camden Trustee Network with an event entitled 'Good Governance in Difficult Times'.
This is an online event on Tuesday 18th July, 5-6:30pm and will be hosted by Keith Morgan from Voluntary Action Camden and Dominic Pinkney from the Volunteer Centre Camden. You can book your free ticket here on Eventbrite.
Synopsis:
We are all expecting 2023 to be a challenging year with reduced budgets and resources in the voluntary, community sector – there is a danger that we look at making savings in governance, which would be a real mistake.
As well as officially launching the Camden Trustee Network, attendees will come together to discuss some practical ideas and reminders of what trustees need to do to ensure that good governance is maintained during this particularly difficult period.
We will be joined by Hilary Barnard from HBMC / HBRL Consulting, our guest speaker, who will be sharing his thoughts on the subject, followed by Q&A, facilitated discussions and networking.
Agenda:
17.00 – 17.05 Arrival and Introduction – Dominic Pinkney
17.05 – 17.15 Disclosure statement and draft Terms of Reference discussed
17.15 – 17.40 Guest speaker, Hilary Barnard, HBMC / HBRL Consulting
17.40 – 18.00 Q&A session, Facilitator: Keith Morgan
18.00 – 18.25 Breakout discussions and Networking
Attendees will be free to join various breakout rooms to network and dig deeper into the key points raised by guest speaker and Q&A session.
18.25 Closing statement
18.30 Close
Book your free place at this event quickly and easily on Eventbrite.